Ragged Keys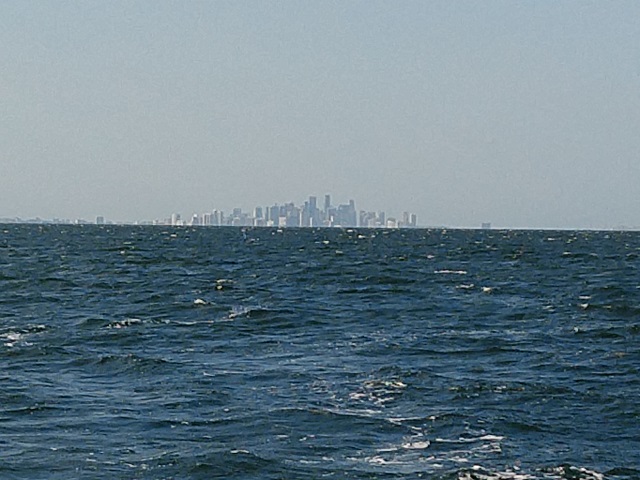 May 8th
Hiam had her ride lined up the day before to Ft Lauderdale airport. She was happy riding with the lady who picked us up at Bass Pro. Shame to see here go. I enjoyed my time playing tourist with her in Miami and will always remember that.
The migration continues ... Headed down Biscayne bay to the Rickenbacker Causeway and then unfurled the sails, running before a nor'easterly, a very pleasant sail indeed.
May 9th
Ragged Keys/Boca Chita –
Not the best anchorage in the world. Anchor slipped the first time I laid and so I lost some sleep checking it periodically. More chain and backing down on it harder helped. I also downloaded an app on my phone to do the anchor watch for me. Should have figure that out earlier.
It was a good sailing day, wind behind me most of the day, weather was sunny, life is good! Picked out an anchorage on the map. Its a big area that provides protection from the north and east. Blowing pretty strong at the end of the day.