Kingston to Brockville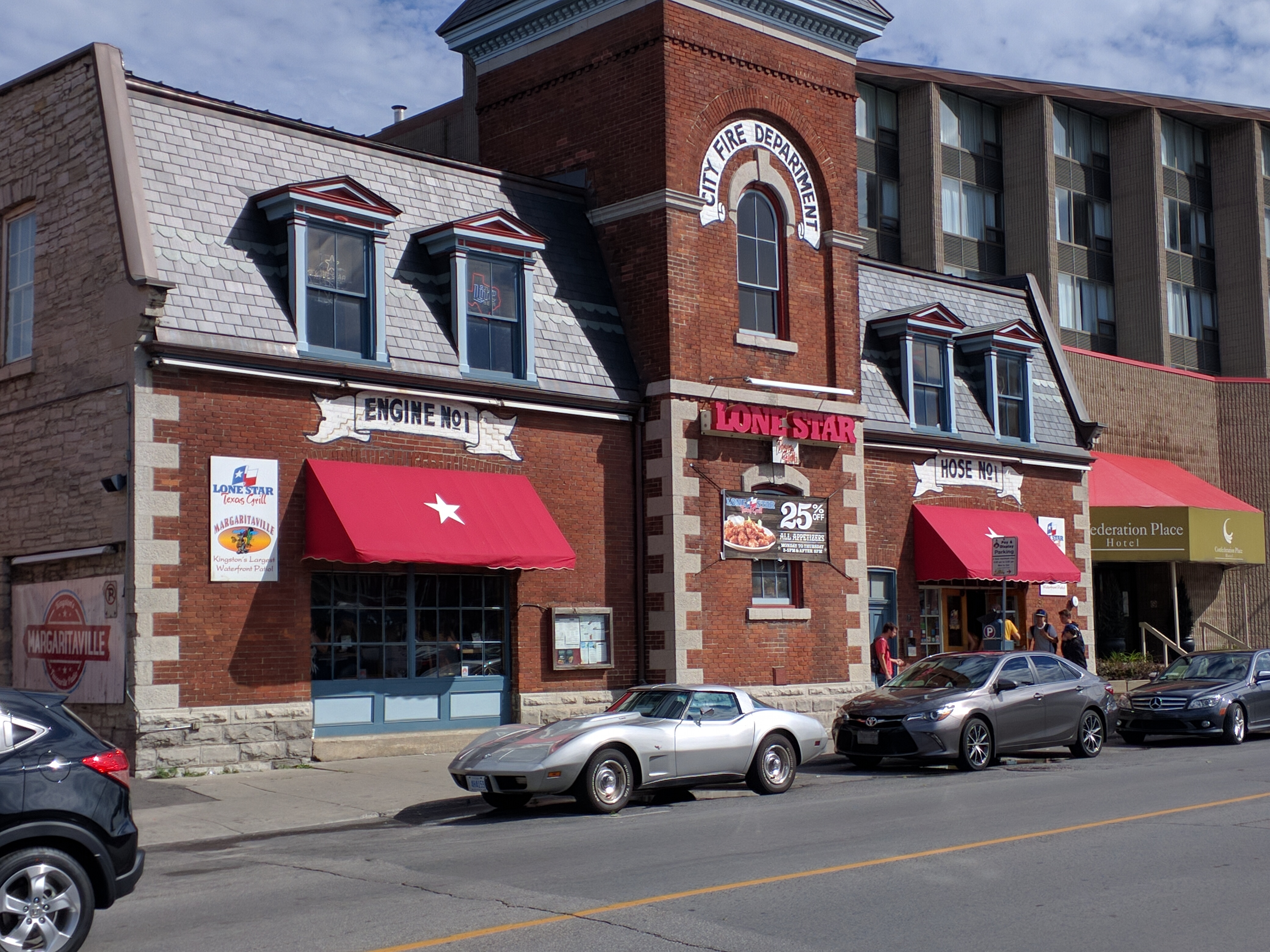 8/21
Absolutely pouring down with rain. Blowing crazy. We're going to stay put for the day. Got cleaned up and took a taxi into Kingston. Everyone was talking about the Tragically Hip concert, 10,000 people we're crammed into the small town square with a video screen. Loaded up on groceries, beer and sailing supplies needed to harness the dingy. Also picked up the "Down East Cruising Guide" at last.

Kingston is an interesting place. It was Canada's 1st capital and has some lovely colonial style buildings.
Turns out there was some pokar run on the water ths weekend. Cigarrette boats were everywhere. Apparently its one of a north america series. Boy is there some money in those boats (and their fuel).
8/22
Left Treasure Island and got going before 9 (slightly). Heading to Garanoque. Got there about 2:30 and decided just to keep going. The islands (We're in 1000 Islands area here) are very pretty (well actually gorgeous) but in the end we just blew right through them. Got a strong following wind and a following current. Hitting 8 mph overground with just a partial gib showing.
Ended up with 40 miles and pulled into Brockville. Another very nice place.Stayed at the Municipal Marina. We had a hard job getting the boat in the slip because the harbor is exposed to the SW wind. Got her in but it wasn't easy. We were stopped and Mike asked "is the engine off?" - "Yes Mike, the engine is off" - "Are you sure" - "Yes I'm sure look (turns engine on and water alarm beeps). But I know what you mean, it feels like its running." I then look up and there was a great big ship going passed us up the St. Lawrence. We could feel the vibration from its engine in our boat in the harbor. Boy those boats are big.
Had a very nice eveing meal. Getting in at 6:30 makes it a much better day.