Brockville to Crysler Park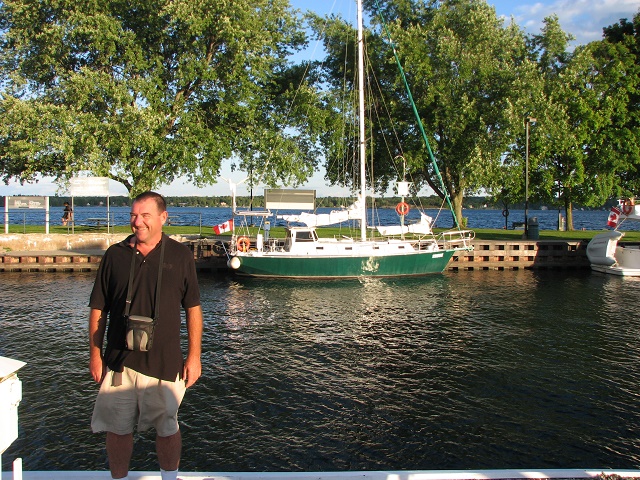 8/23
Lingered in Brockville. Mike bought danish and pastries for breakfast. Delicious! I tried a local marina for charts I need for the approach to Montreal. Our chart book from Laurie runs out at cornwall and the NOAA Charts run out at 1000 islands.
Ran with the wind at our backs again, a very easy day. The big issue was the Iroquois lock. In the end it was no trouble at all (it was only a 6" drop). We paid $30 american only to later realize it was a canadian lock. Damn! needed to save those US dollars for the american locks. Wait and that means we paid too much. Well I guess the freindly guys at the dock are getting a beer on us tonight. There were 2 line handlers and they passed down really soft new lines. They were great lines.
Passed up Precott, our intended destination and just kept going. The lock guy reccomended Crysler Park and thats where we stayed. A very big marina. And very well equipped.

1000 Island Shots