Quebec City to Cap a l'Aigle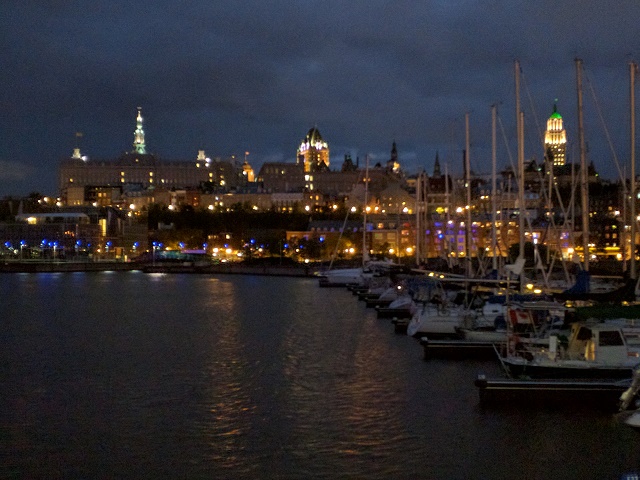 9/2
Played tourist in Quebec. Walked the old town, visited the Citadel, ate a meal on the street and listened to buskers. Cool day!.
9/3
Left Quebec after visiting the farmers market. Loaded up with all things fresh. Good food here. Apples have flavor. Tides are still rampant and either we go 70 miles today or we anchor in tides and currents. We'll see how it goes.
Off to Cap de la Aigle. Mostly motored again, not a lot of wind but we sailed some. a long reach of 70 miles.
Got in very late and the place was very busy. There was a sailing regatta going so only one spot left for us way up front. Some random sailors help us in and I got to talk with them the next day. They have their race here where sailors come from mles around, its been going on for 120 years, and theres no wind.
This place is set on the side of mountain and theres a really steep hill we walked out of the marina. Very tidy, very clean. Just not a lot of facilities.