Seal Cove to Portland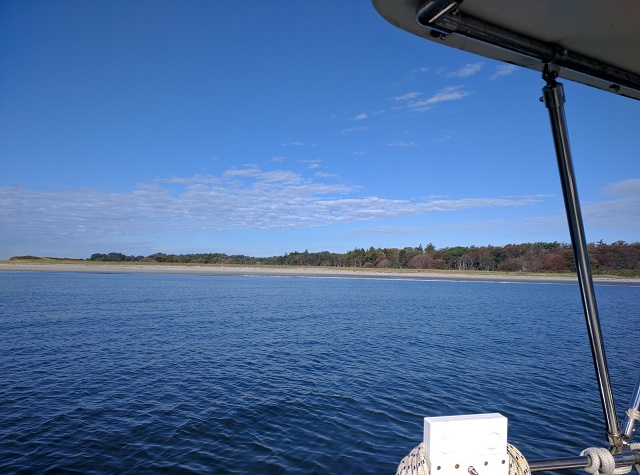 10/3
Sunshine! Yeah baby! Oh boy am I close to the shore. Oh well still plenty of water. I call the Immigration people and get a 2 o'clock inspection time in Portland. Motoring to Portland was awful. There are lobster pots everywhere, its ridiculous! I can't travel in a straight line.
I make to where the plotter says immigration is and I'm in a marina. Call the immigration folks and they want me to be at 40 Commerce street. There's no addresses on charts - where the hell is that? They give me the officers number who's doing the inspection. He says "can you see the 2 cruise liners? The dock is in between those." Really? and by the way you're already 30 minutes late. Anyway long story short, i'm now legal. Boat doesn't need to pay import duty since it was made in Canada. Yay! Thank you NAFTA! The inspecting officers were really nice, all they wanted was my oranges and an I94. Motored back over to Spring Point Marina (off season special $1/foot) for a shower and a base for the next few days.
Went out for lobster walked way too far. But damn that lobster was good.