Troix Rivieres to Port Neuf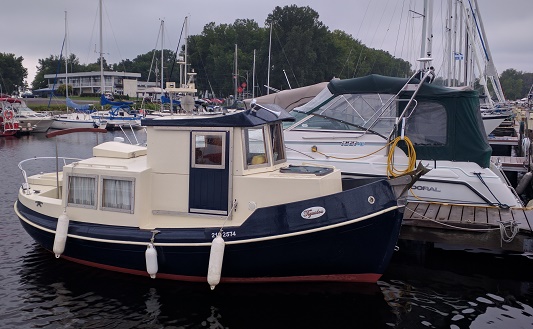 8/31

Left Troix Rivieres and got to Port Neuf. The harbor is well protected and sits on a spit of land, a small walk away from the town. We were met by a teenage girl who weighed about 90lb and she shows us into a slip, that really, is too small. Glad there's little wind here. Walked to the town and wandered around what is a charming, sleepy, little town. It could well have been the setting for the Truman show.

We ate at the restaraunt at the marina. Really first class and clearly the best meal to date.

We can see just how tidal the river has become. There's a 5 meter rise since we entered at low tide. Storms all around.