Rimouski to Riviere au Renard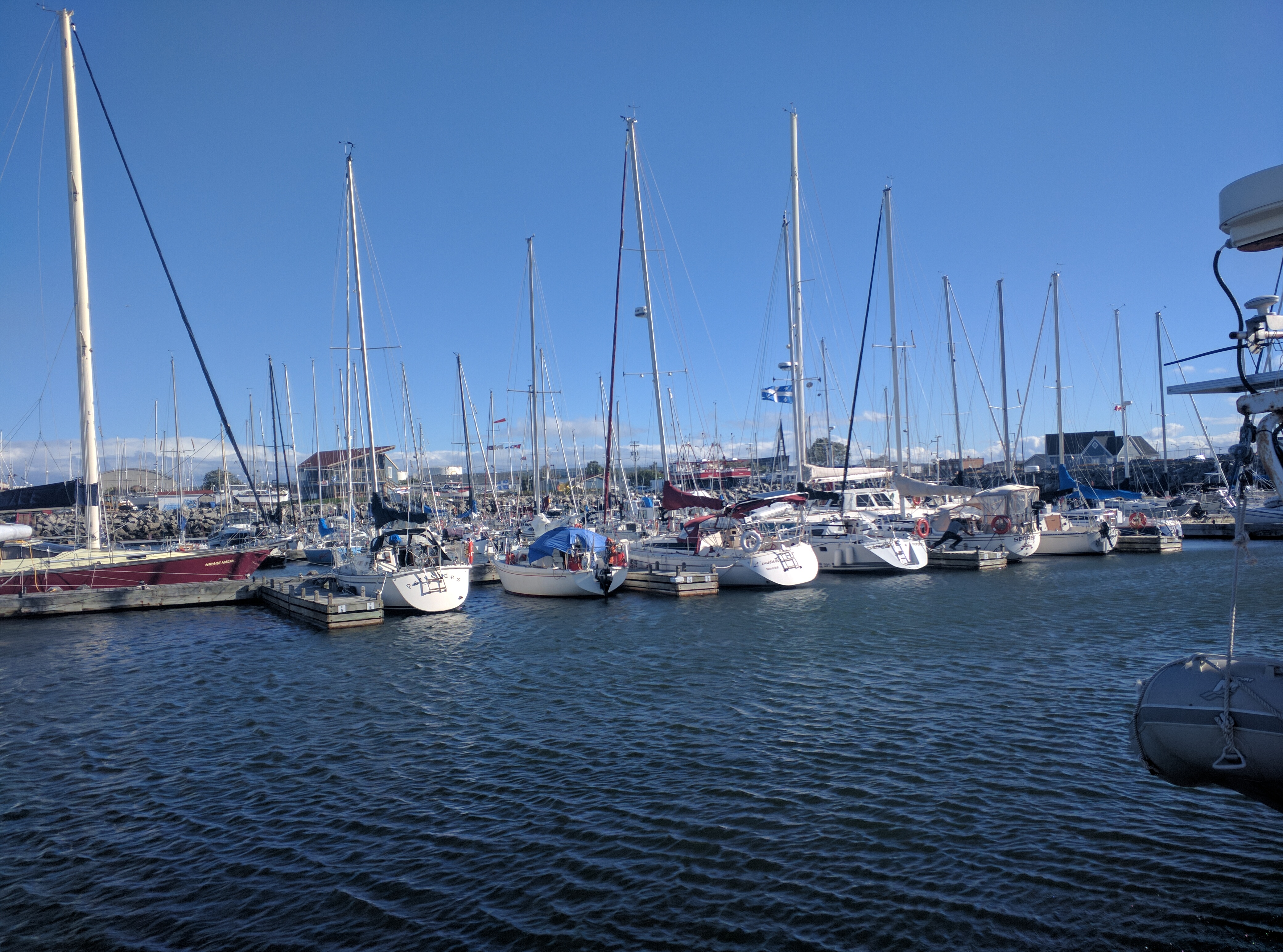 9/13, 9/14
Winds 20 mph gusting to 30, OK we can do that. Motor outside the harbor and its obvious that Patrick is not the bumper boy that Mike was. The look on his face when I asked him to get the bumpers off was how to say "No f**king way am I getting out there" without words. OK it might have been more than a little bumpy and someone needs to talk to Environment Canada about the winds in Rimouski.
We have decided to just keep going overnight. Theres ports and marinas on the way but we missed a day and the idea is to just keep going. We have good winds, why not?
Works out well. And we crunched some miles. We get to Riviere au Renard (Fox River) which is just 40 miles short of Gaspe. Thats something like 182 miles and we did it in about 32 hours. We did have the Gaspe current pushing but since that was actual miles, I'm sure sailing miles was close to 200. Thats like 6 days of planned travel.
I did screw up at Les Mechin. It was getting a little rolly so I headed in closer to shore. Got caught in a katabatic wind and had to get Patrick out of bed to help. No way Otto (the auto-pilot) could handle that. The winds were stupid high.
We get to Riviere au Renard about 4:30 pm. Couldn't get the marina on channel 68, but Patrick calls and it works out. English is not Maggie May's strong point either so we headed in pretty much blind, and took a wrong turn. lol. Maggie May's boy freind is Ivan and he was waiting at the slip for us so that all worked out. Ivan's english is pretty good.
We walked to the only restaurant open after 6 in town. It was in a hotel and call "La Revolte". I need to look that up to see what that means in French. Despite it's name the food was not that bad.